VARAN camo by P1G-Tac® - Камуфляж "ВАРАН" від P1G-Tac®
"Varan" camo - universal camouflage designed for use in all, without exception, natural zones of Ukraine in the spring, summer, autumn and winter without snow.
In 2014, experts of P1G-Tac® has developed a new universal type of camouflage called "Varan". Field tests have find out high camouflage characteristics of "Varan" in all natural zones of Ukraine.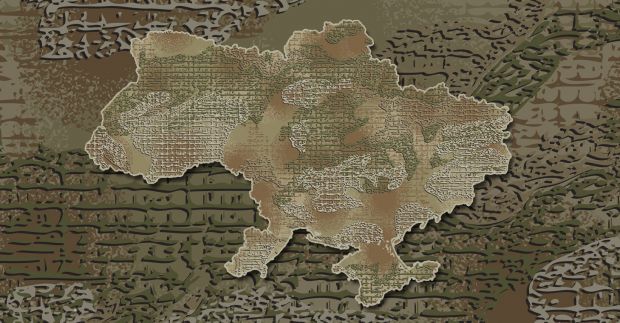 The differential characteristic of "Varan" camouflage is its drawing which uses elements of three-dimensional net structure. This structure combined with the background gives a unique "effect of solubility".
"Effect of solubility" is that the three-dimensional reticulated structure "dissolve" in close to the background color shades when the terrain coinciding with the background color. Also, if the terrain dominated by shades that are close to the color of the net structures elements, these structures are "dissolved" camouflage background. At the same time, thanks to the carefully selected colors, the ability to "blur" the silhouette is preserved. Thus, the object is camouflaged soft natural way.
High camouflage characteristics of "Varan" were marked by military and Spetsnaz of Ukraine, operators of the special services of other countries and experts of NATO.